Meet, Eat, and Be Frugal!
A WEEKLY EAST BAY COOKING + COMMUNITY GROUP
Do you want to meet new people? Are you ever hungry? Do you want to learn how to prepare generally healthy meals? And would you like to do it in a friendly environment, for very little money, and with a bit of adventure along the way?
If so, come check out Frugal Foodies, the weekly gathering of people who come together to meet, eat, and be frugal.
Frugal Foodies happens every Tuesday night, starting at 6:30 and running until around 9:45. But each week it's a different group of people, a different menu, and an altogether different experience. If you're interested in joining the fun, please know that you must pre-register and it helps to read through the website so that you know what you're getting yourself into.
CONTACT EMAIL
info@frugalfoodies.com
 
NEWSLETTER
LOCATION
800 Heinz Ave, Suite 14
Berkeley, CA 94710
KEY DETAILS
•Please arrive by 6:30pm
•Location is shoe-free
•Dog on site
•Second-floor/no elevator
•Reservation required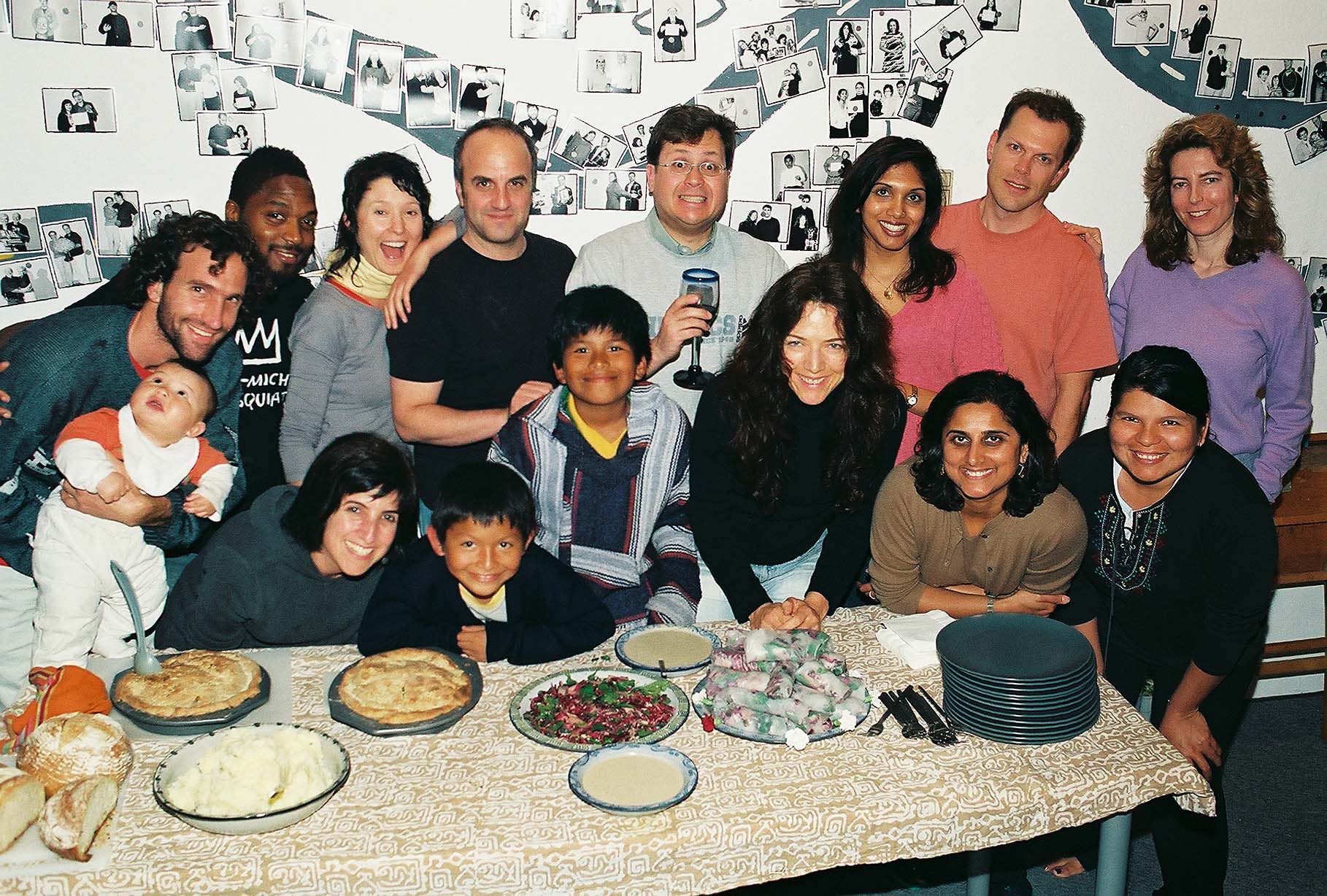 Reservations
You must reserve a spot if you'd like to participate in Frugal Foodies. Reservations may be made via Brown Paper Tickets using the above links on the calendar page. If you have any food allergies, please be sure to include that information in the Brown Paper Ticket questionnaire when you're buying your ticket. We will do the best we can to accommodate you. If you have any questions, you may ask those via email at info@frugalfoodies.com.
TESTIMONIALS
"Every time I sign up to go to Frugal Foodies, I am excited about the delicious, healthy, vegetarian and mostly organic meal I will be eating. I know from experience that the food is going to be amazingly tasty. The evenings are typically slightly chaotic and really fun. Imagine negotiating for counter space and cooking utensils, cooking on a team and then eating together, with total strangers! At the end of each Frugal Foodies, the most delightful thing about the entire time is ALWAYS the people! Moses generously provides his live/work space, his own time to plan and shop, and most importantly - his commitment to community building." Andrea
"Thanks for the delicious food. It was quite heavenly in my mouth and tummy. See you all again soon!" Linh and Tiffany
"Absolutely one of the best vegetarian meals I've ever had, says the carnivore!! Also, meeting new people like this is a wonderful experience, which I believe is typical of California culture. Reminds me of the old days we spent in the East Bay." Remco
"I'm home!! Only in the Bay Area. So that's why I moved back from the East Coast. Amazing community and food. Thanks."Mzima
"Hello, this is Zoli from Transylvania. It is in Eastern Europe, Romania! I had a very lovely evening, which I can describe with one word: PERFECT" Zoli
"For my second visit to Frugal Foodies, it was healthy, engaging, and soulful. The ingredients were my favorites and the menu selection was pure genius. Viva la FruFoo! Camille
"Que delicia!!!" Daniela
"Wow! It is true--ask and you shall receive. I love food, but I don't enjoy cooking. The company I had while cooking made it bearable. Maybe I'll repeat these recipes on my own. Or maybe I'll just return another Tuesday." Rufiena
"Amazing! It looked impossible but we all worked together to come out with an amazing meal." Hitesh
"Passion fruit salad tangy yum yum, buzzing, jostling elbows rubbing, ginger grating against painted walls backdrop. The day's worries evaporate in subtle veggie steam and conversation turns to the merits of good olive oil, cheap wine, and meeting strangers. Merci." Bettina